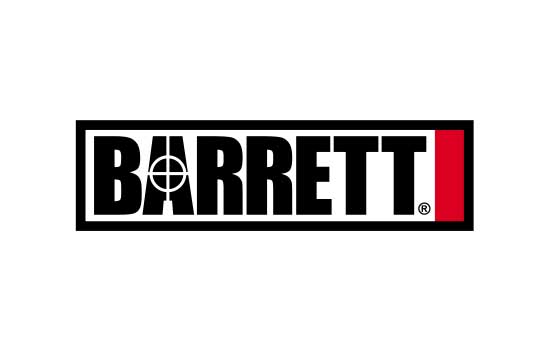 28 Oct

Barrett Firearms Tennessee Friends of the NRA Leading Supporter

For the second consecutive year, Barrett is the leading statewide supporter for Tennessee's Friends of the National Rifle Association.  Mike Webb, NRA Field Representative, released figures that reflect a record-setting year for the Friends program.

Webb said, "Barrett Firearms for the past two-years has been our number one statewide supporter generating approximately $75,000 for our programs that benefit Junior ROTC, 4-H Clubs, Boy Scouts, law enforcement, youth hunts and the Eddie Eagle gun safety course.  In Tennessee, 518,650 children have completed the Eddie Eagle GunSafe® Program."

Webb added, "In 2010, Barrett Firearms helped us raise $32,400 and this year –2011—Barrett was responsible for creating $42,350 for Tennessee Friends of NRA.  Barrett Firearms' efforts accounted for almost half of the dollars raised in the statewide supporter initiative."

In addition to the statewide supporters, Tennessee Friends of the NRA overall raised nearly $400,000 this year through annual meetings across the state, local donations, underwriters and sponsors.

Barrett Firearms founder and CEO, Ronnie Barrett, said, "The NRA is the oldest civil rights association or organization in America.  I am honored to serve on its Board of Directors.  The Barrett Company is also pleased to support the statewide Friends' program which teaches future generations about protecting the Second Amendment to our Constitution while training young people in firearms safety."

Anyone wanting more information about Tennessee Friends of the NRA is invited to contact Webb at (901) 229-2819 or email mwebb@nrahq.org.