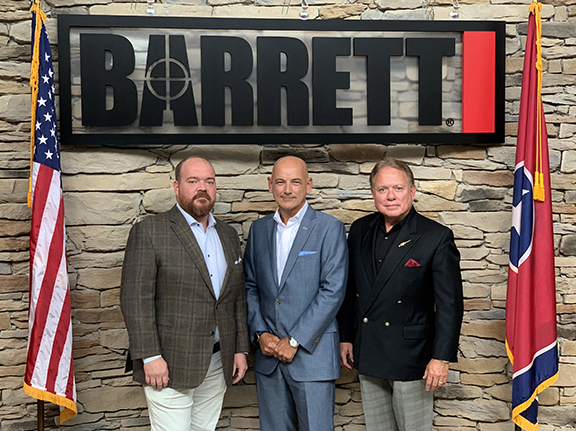 23 Aug

Barrett® Announces Sam Shallenberger as President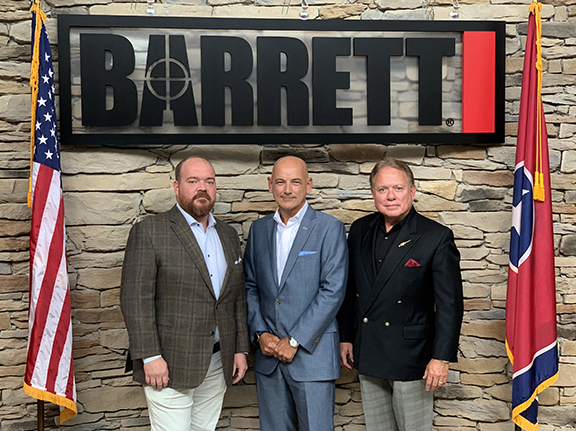 Barrett Firearms Manufacturing, Inc. is proud to announce the recent promotion of Sam Shallenberger to President. Shallenberger has served as Senior Vice President and Chief Financial Officer since joining in 2014.
Barrett board member Chris Barrett, President of the company since 2014, said "Sam has had a dramatically positive affect on Barrett's business results as CFO. I am certain he can lead the business to the next level of success while my father and I focus in our most gifted area, weapon design."
Chris Barrett designed the MRAD® rifle, selected as the Advanced Sniper Rifle in support of the U.S. Special Operations Command (USSOCOM) during his five years as Barrett president.
"I'm very proud that Barrett can now attract and retain professionals like Sam. Our entire organization is now staffed with the best people at every level," commented Barrett founder, Chairman, and Chief Executive Officer Ronnie Barrett.
Ronnie Barrett designed the Barrett Model 82A1® rifle, adopted and fielded by the United States Military as the U.S. Rifle M107, and selected as the official rifle of the State of Tennessee.
Shallenberger said "These past five years at Barrett have been the most enjoyable of my career, and I look forward to putting more of Ronnie and Chris's designs into the hands of the most demanding shooters in the world."
Shallenberger is a 2002 MBA graduate of Vanderbilt Universities Owen School of Management, holds an MAcc, is a multi-discipline NRA Firearms Instructor and competitor, a licensed firearms collector, and serves as a multi-award-winning volunteer Reserve Police Sergeant for the Mount Juliet Police Department.