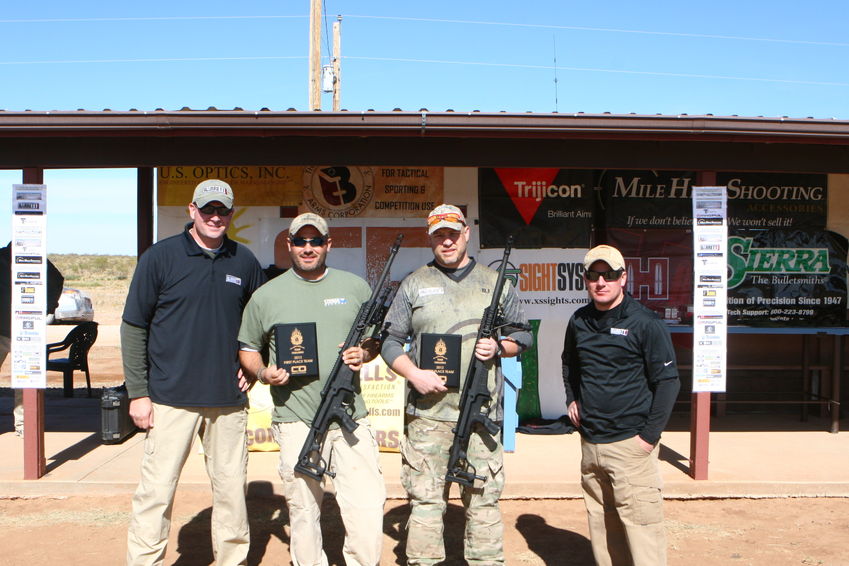 02 Nov

Thunder Beast Team Challenge
The 2012 Competition Dynamics Thunder Beast Team Challenge took place this past week in New Mexico, held at the Blue Steel Ranch. Top prize awarded was a pair of Barrett Model 98B rifles chambered in .338 LM.
The Thunder Beast Team Challenge is a non-standard contest that examines practical rifle skills, including target recognition, range estimation, wind doping, trail skills, and marksmanship. The competition is designed to test a 2-man team's skills shooting rifle and carbine to their effective ranges at practical targets in the natural terrain using what gear they can carry.
RJ Dussart and S. Leighton took home top honors for Burris/Steiner with a strong 1st place finish. They competed in 3 days of brutal terrain, cold wind, 3 Mile long field courses, 6 carbine assault courses and 2 night shoots to come out with the most points.
For more info on the competition visit http://competition-dynamics.com/thunder-beast-team-challenge-2012/