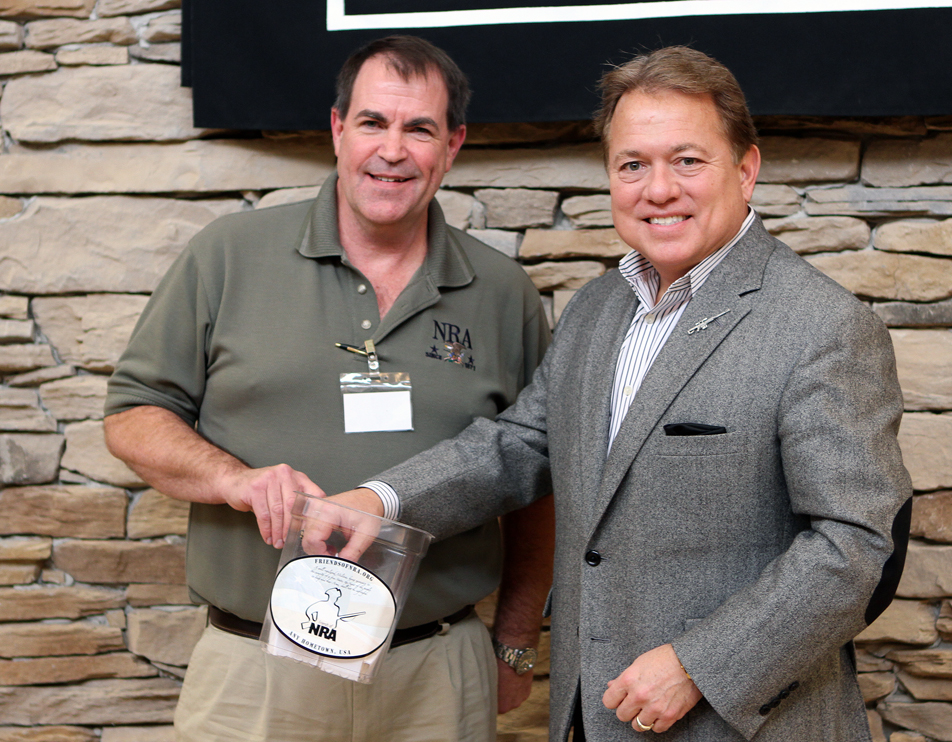 19 Dec

Tennessee Friends of the NRA Model 82A1 Rifle Giveaway
A Tennessee gun enthusiast recently had his dream come true when company Founder & CEO Ronnie Barrett drew his name from among numerous others who have bid on private tours through our facility.
Not only is Dr. Joe Chance (an excellent name to have won the contest) the recipient of a .50-caliber rifle, he will be allowed to help in the manufacturing process; literally helping to build his own Barrett rifle. He will also be allowed to choose a personal serial number for his prized procession.
Barrett Firearms in 2011, for the second consecutive year, was the # 1 statewide supporter of Tennessee Friends of the NRA by donating a handful of private tours of the world headquarters in Murfreesboro. Auctioned to the highest bidder, the person purchasing each tour had his or her name placed in consideration for the drawing prior to Christmas.
Dr. Chance received a personal telephone call from Ronnie Barrett who announced the good news. He was almost in disbelief, thinking that it might be a prank call. Once convinced, Dr. Chance said with a chuckle in his voice, "My Christmas wish just came true."
Mike Webb, the Field Representative for Tennessee Friends of the NRA, also presented Ronnie with a plaque recognizing Barrett Firearms continued support.
Barrett Firearms has generated over $75,000 collectively for Friends of the NRA chapters from East, Middle and West Tennessee.
In addition to the NRA tours, Barrett Firearms donated a select-number of private tours to some charities of choice that included Wounded Warrior, Yellow Ribbon and other humanitarian causes. The Barrett philanthropy through its tours in 2011 resulted in over $100,000.